Bluetooth Headset Wireless Headphone with Mic
Professional Wireless Computer Headset with Mic | On Ear Bluetooth 5.0 Headset
BUILT FOR PROFESSIONALS: Our Professional Wireless Bluetooth Headset IS designed with your needs in mind. We took inputs from truck drivers, warehouse workers, office managers and remote-workers to help build an adjustable, comfortable wireless Bluetooth headset with most of the features you need to get your job done.
LONG PLAY/USE TIME: We packed a lot of battery power into this bluetooth wireless headset to support up to 30 hours of talk time and about 400 hours of standby time. A full day battery life use on less than 2 hours of charge.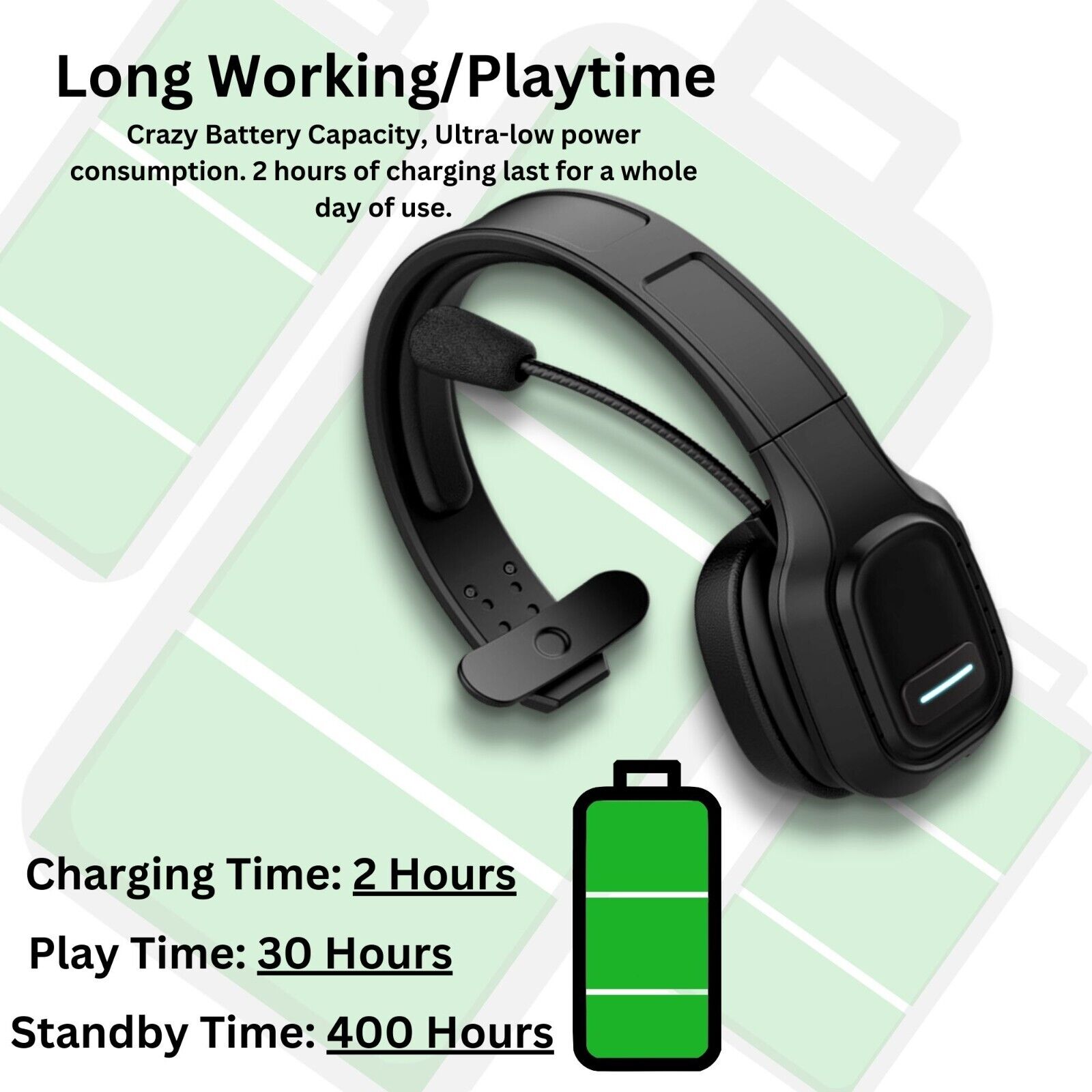 SOUND QUALITY: Whether in a noisy call center or on the road we've got you covered with a mic that isolates noise thereby reducing noise on calls by 96%. The audio quality is a high and essential feature in this headphone. You get sound clarity and uninhibited conversations that you, your clients, and your coworkers rely on. Our headset offers superior noise-canceling capability you've been looking for.
INTEGRATION: All features, from call answer, power on, volume control, redialing or Bluetooth/Pairing syncing is well designed to be exactly where you'd expect it to be. This intuitive design makes our wireless Bluetooth headset easy to use in most environments.
COMPATIBILITY: Quickly and Easily pairs with any smart device, laptop, pc, tablet, phones or TV's that supports Bluetooth technology. Updated with Bluetooth 5.0 for clear communication and consistent connectivity.